Watch
27-Frame Loop
30 frames per secondfor:

Another commission of the OC,
Rymz
. This time he's flying.

I drew the background in this loop completely by hand, even those speedlines in the air.
It was my first time tackling a moving shot with this particular perspective, so I decided to skip using 3D planes in After Effects and just do it the old-fashioned way.
It's not easy to make a short loop like this work. Hope you enjoy it.
Also, I wouldn't mind taking on more commissions like this. Just need to post a journal saying that I'm officially open now.

Speaking of which...here it is!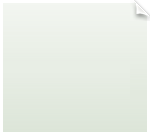 Commissions OPEN: 5 $20 cel slots, 1 animated loop

Yo! Just wanted to follow up on what I said yesterday about opening up for commissions.

I'm doing two rounds of film cel commissions, 5 slots each. This is round one. Here's what you get:

Any single character of your choosing in a widescreen film shot, chest or waist-up

Optional captions

Simple background and color included, of course

The original Photoshop file and a hi-res JPG in 1920x1080

Password-protected, online backup of your file in case you lose it

Preliminary sketch and two revisions

No payment necessary until I send the final preview image

If you'd like a slot then note me with the following:

Visua
---
How it was made...
Made in Photoshop CS5 Extended
&
After Effects CS5 ProThis Work is 100% Digital
---
Rymz © ~DORMWORLD